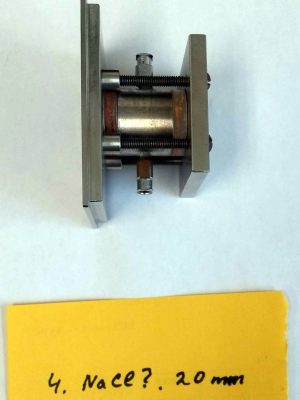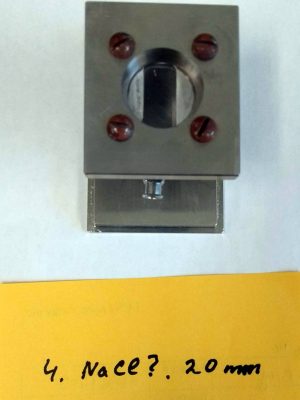 Infrared liquid cell, NaCl (?) window, 20 mm optical path, custom made. Lot# 4
$120.00
Custom made Infrared (IR) cell for testing of diluted solutions. Previous owner built and used it in quantitative analysis of oil and fat extracts from food products. The cell body is made of stainless steel. The window material is likely sodium chloride (NaCl), but cannot guaranty, since the label is lost. It has unique 20 mm spacer which makes it especially useful in testing of diluted solutions and extracts. With this size you can see as low as 1-10 μg of target compound in extract. We didn't receive any stoppers for it.
The cell is sold as shown, untested. We do not offer refund, exchange, or replacement on used equipment.
Additional information
Reviews (0)
Additional information
| | |
| --- | --- |
| Weight | 1 lbs |
| Dimensions | 4 × 5 × 4 in |
---
Only logged in customers who have purchased this product may leave a review.